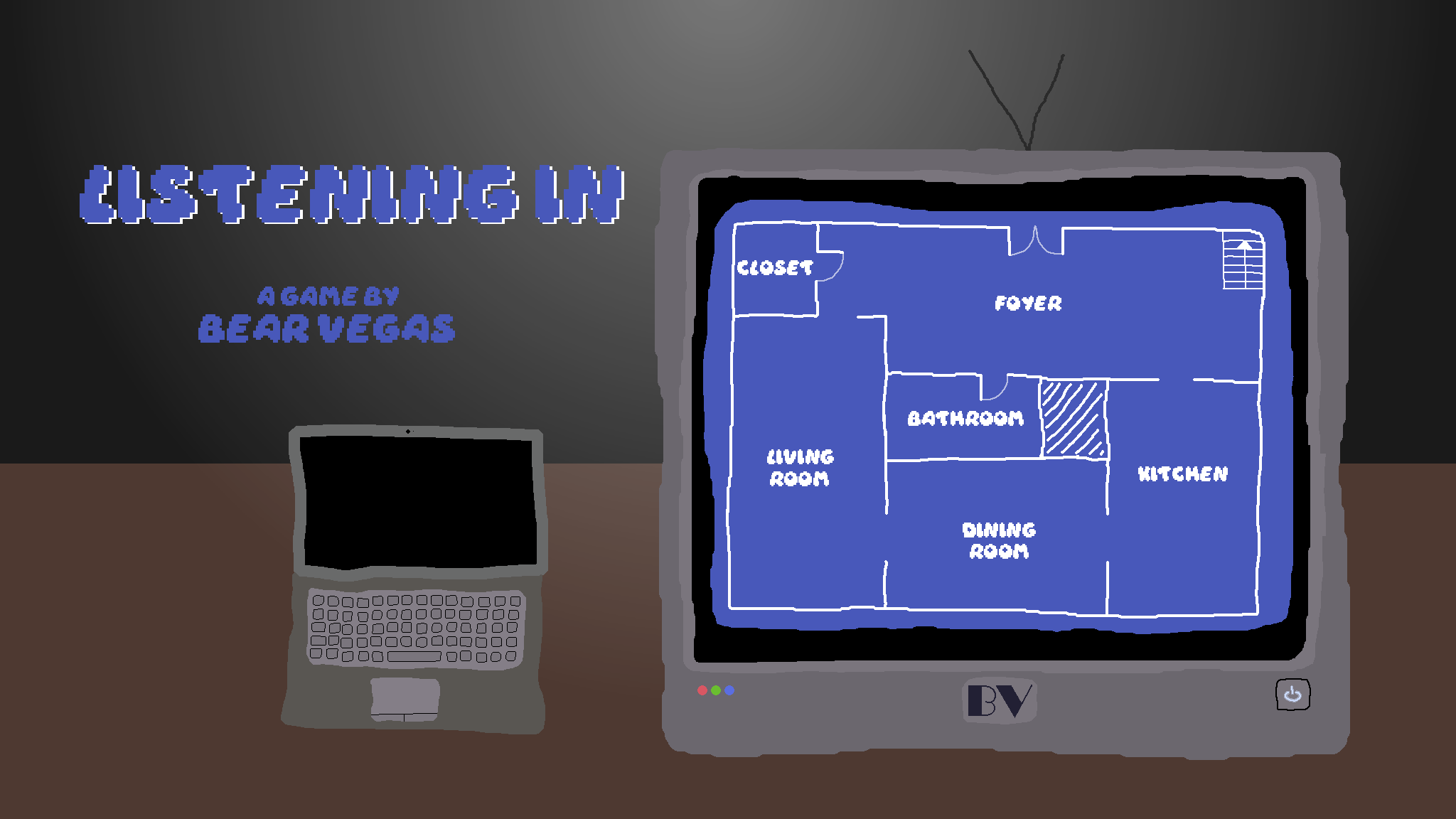 Listening In
A downloadable game for Windows
Listening In is a game where you play the role of a mysterious individual trying to crack into the laptop of a recently deceased robotics genius, Milo Babic.
To figure out his password you have placed 4 hidden microphones at his wake, hoping to overhear some key information.
You also have access to the cellphone position of everyone in the house, however you'll need to match their cellphone name with their real name if you want to better understand what's going on.

Made by by Silver Lewis, JohnLee Cooper, and Austin Heller, with additional voice acting by Danielle Cao, Anna Zelisko, Ana Vila, and Microsoft Sam.